YOU WANTED BIG SAVINGS? WE HAVE IT!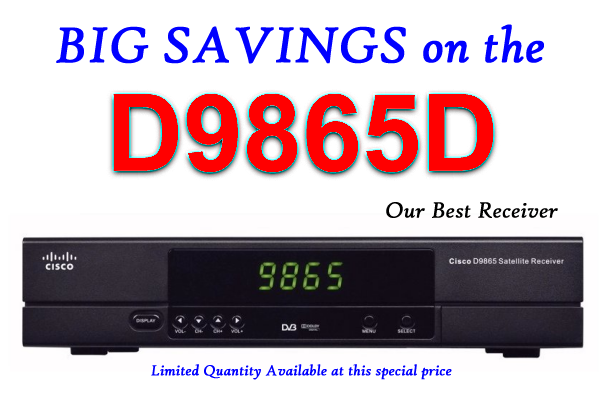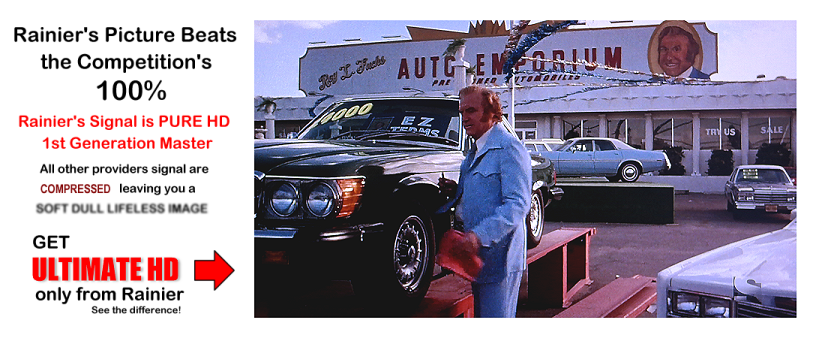 Our Best Receiver the D9865D and Programming


More Views Technical Details

Cisco / Rainier D9865D
Commercial-Quality HD
High End Satellite Receiver

Designed with the latest Conditional Access Enhancements from the factory.

SALE PRICE: $ 549.99
With purchase of programming, $949.99 alone.

Plus Shipping.

Limited Quantity Available at this price.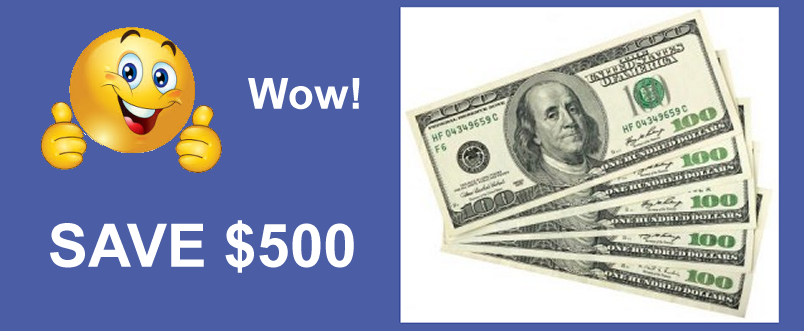 OUR BEST! D9865D Model Over 4600 Receivers Sold
* New Firmware and Features
* High Definition Satellite Receiver
* 1440 lines of Ultimate HD Resolution
* Great for use with New 4K TV's
* Multiroom hookup to additional TV's (with add on kit)
* Dual Ethernet Ports & RS 232 port gives additional features
* Capable of interfacing with future additional hardware that will be released
1 Year Basic Variety Pak Required for $549.99 receiver price.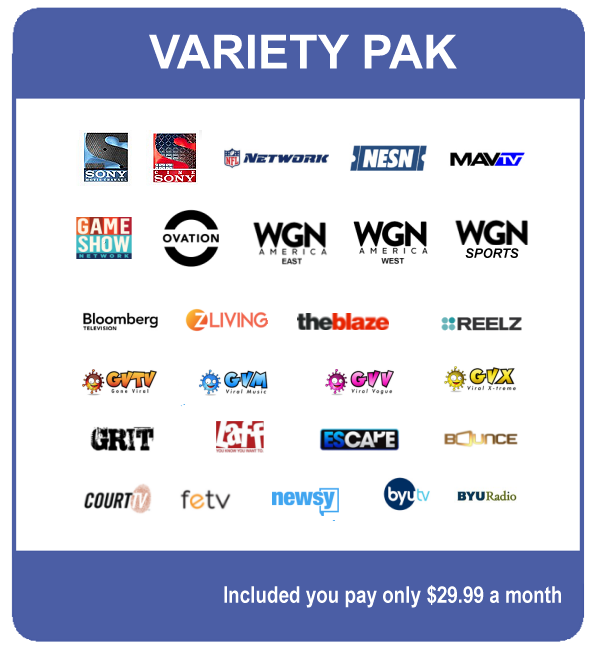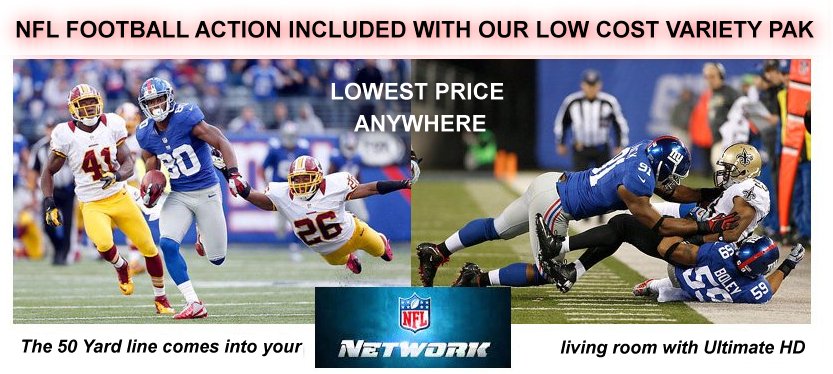 The Cisco/Rainier D9865D satellite receiver is our top of the line Commercial-Quality HD Satellite Receiver. Redesigned and updated by Cisco for todays and future needs. It's all you will ever need to enjoy the Rainier Full View Arc Subscription Commercial-Quality Broadcast Master channels and, Free-to-Air DVB & DVB S2 channels on C and Ku band satellite. The ULTIMATE HD picture quality is razor sharp and breathtaking. (1080i, 720p, 480p & 480i supported) Its commercial quality insures Free-To-Air channels will come in without lag, shudder, lip-sync or other anomalies that plague low cost FTA consumer-only receivers. Subscription TV channels continue to be released by Rainier and this is the receiver needed to enjoy them all. Grab it today and experience HD Satellite TV as it was meant to be.

* 4 Receivers in One:

Receives Rainier Subscription Commercial Broadcast Master Channels.
Receives All Freeview FTA Channels on C and Ku band.
Will Receive Rainier CA-Plus Subscription Channels to be added in the future.
Capable of adding additional hardware coming in the future.

HD / SD, DVB S, DVB S2, Mpeg 2, and 4, QPSK, 8PSK compatible.

PowerVu Conditional Access Decoder built in. Optional cam slot included.*
* Conditional Acesss Cam Slot included for use of CA-Plus Advanced Signal Security (coming soon).

These D9865D receivers come pre authorized for the Rainier Satellite subscription pool, 3rd party D9865D non-Rainier-pool receivers cannot be authorized for our services. Receivers must be purchased directly from Rainier Satellite or authorized Rainier dealer for use with any subscription television reception.

In Stock
Receiver $549.99 with 1 Year Basic Variety Programming.

Cisco Rainier D9865D HD Satellite Receiver Order ITEM# D9865DSALE
Total calculated in cart.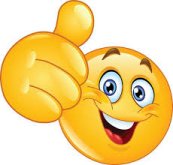 To get the Spectacular low SALE prices below you must purchace the D9865D receiver and required programming above.
Add the D9865 Data Pre Load Service
D9865 Data Pre Load Service

SALE PRICE: $ 50.00

Regular price $74.99 Add on Service.
Get up and running fast with our turn-key solution for your new receiver. We pre load all the data needed to receive our channels in the receiver ahead of time. This allows you to start enjoying our channels without waiting as you learn and become familiar with the receivers operation. There is an additional wait of up to 7 business days added to your order processing time for this service.
Data pre load is limited to channels list we offer at purchase time.
In Stock
Order Today.
Bundle the D9865D receiver package and Data Preload here.
Total calculated in cart.
Add the Mighty Mini Dish Mover


More Views

Mighty Mini
Standard Duty Tracker
C band Dish Mover

Item ID SALE MMBDT-S

SALE PRICE: $89.99
Plus Shipping. IN STOCK

Regular Price 139.99



Strong - Simple - Easy Setup Dish Mover.

» Works Great with the Rainier D9865 Satellite System.
» Replaces the 4DTV dish mover in any system.
» Can be used for FTA to independently move your dish.
» Accurate, Dependable, Bug Free Operation for Large Dishes.
Get your big dish connected to the world's best mini tracker available on the market today. The Rainier Satellite Mighty Mini supplies a powerful 36 volt high amperage current to your actuator for high torque accurate flawless movement. Features a two digit numeric LED positional display so you know exactly where your dish is pointing. Four LED bar display operate in sequence to give quick indication to direction dish is traveling. Storing satellites is simple, press one button that's it. Finding your favorite satellite locations is quick and easy with our direct remote keypad one button operation. Safety stop feature stops dish movement instantly by touching any key on the remote. The Mighty Mini can store up to 32 direct entry satellite positions in its non-volatile memory. Power outages can't wipe it out. Includes a fine quality full size IR remote. 115 volt AC operation. This unit does not control polarity for use with servo feeds. For polarity control order our Core Electronics package below where all parts needed for this is also included.

Highest Quality:
The Mighty Mini offers the highest quality and value with features no other satellite dish Tracker Controller can match.
Large LED Display:

The Mighty Mini makes it is Easy to see what Satellite your on even across the room with its large green LED display.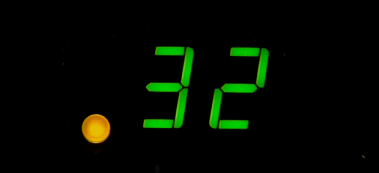 Dish movement and direction indicator:

The Mighty Mini makes it is Easy to see your dish is in motion and the direction it's headed. Utilizing four sequential bars gives you instant status reports of dish in motion condition and direction.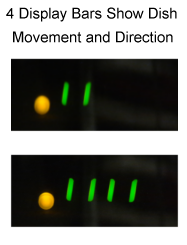 Features:
Standard Model (MMBDT-S) Recommended for up to 10 ft mesh dish in non extreme conditions.
Compact Design. (sits next to our D9865 receivers)
Super Simple Installation Setup.
One Button Direct Satellite Tuning.
32 Direct Entry Satellite positions.
Non-volatile memory.
Powerful 36 Volt DC for M1 M2.
High amperage design
Compatible with any Actuator including H to H using a reed, hall, or optical sensor.
5 volt rear terminal for optical sensor.
Power Punch for fast startup.
10 Amp 110 VDC rated dual motor relays.
Electronic Overload Protection.
Anti-miscounting design.
Large "easy to read" Green LED Display.
LED bars show dish movement direction.
Full Size Remote and buttons, 37 Keys. Easy to use.
Countdown memory clear reset function.
Full Function IR remote control.
Dimensions 3.75" L, 11.0" D, 3.75" H.
AC Voltage in, 115v 60 Hz.
Learn more about our Mighty Mini from a happy customer. Includes tips on hooking it up, programming, operation and more...

Read the Mighty Mini's Review from a Rainier Satellite Customer Here
In Stock
Bundle the D9865D receiver package and Mighty Mini MMBDT-S here.
Total calculated in cart.
Add all our SALE items for the BEST SAVINGS!
Bundle the D9865D receiver package, Mighty Mini MMBDT-S, and Data Preload here.
In Stock
Total calculated in cart.
Sale Ends October 15, 2019
Looking for more Satellite products?
Click Below