SHOP WITH CONFIDENCE Rainier Satellite is the Leader for Commercial and Consumer Satellite Products Since 2013
---

Rainier Satellite has now made it easier to pay!
Can't swing it all at once? Get it now with Rainier Satellite's simple solution.
---
Are you experiencing supply chain issues from other vendors?
Not an issue at Rainier Satellite. We have products in stock
Right here in the U.S. Order Today and Save $$$.
---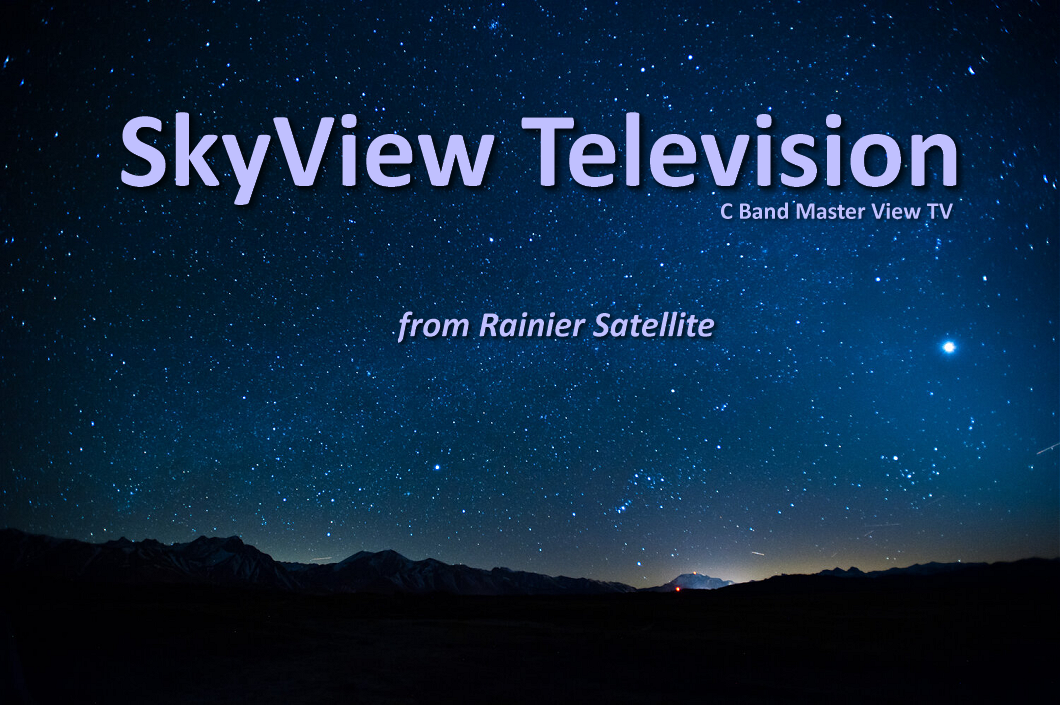 Grab one of our INFLATION BUSTING DEALS today. Courtesy of Rainier Satellite. We know inflation has gone nuts out there because of people who don't care. Let Rainier be your shining light to help you through it with these special daily deals.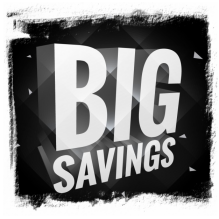 Use Pay In 4 on most items.

➔ Cisco D9865D Premiere TV Receiver
Receives both SkyView TV and FTA Channels.

➔ Linkbox 500i H265 FTA Only Receiver
Does Not Receive SkyView TV Channels.

➔ Primesat EZ-2000 Plus Satellite Dish Positioner
Low Cost Heavy Duty Mover.

➔ DH - 2.7 Meter 9 Foot Sectional TRUE Parabolic Performance Edition Satellite Dish
---
Rainier Has All The Popular Satellite Dish Positioners IN STOCK!
Some of these are One Of a Kind. So Hurry Don't Miss Out. ORDER TODAY!
---
| | |
| --- | --- |
| | High Performance 5G C band Band Pass Filters reject terrestrial interference in C-Band (5G, Radar and C-Band transmitter). Earth stations may be fitted with 5G Interference mitigating filters to help prevent service disruption. Rainier Satellites advanced C-band 5G Interference Filters are the perfect solution for broadcasters, media houses, TV distributors, backyard dish and other C-band users. |




5G Interference Rejection Reflectors

Solid Back Stops 5G Signals
From Rear Ingress

High Quality True Parabolic Design
Provide High Efficiency. A Must
for a 5G Environment

Attention TV and Radio Stations!
Backyard Big Dish users!
We Have C - Ku Big Satellite Dishes Available IN STOCK, Made to order in the USA!

Fast Professional Shipping and Delivery from Wisconsin, USA.
We ship to businesses or consumers anywhere in the World.
2.7 to 5 meter sizes available.
Get the Picture with Rainier.

FACT: There's no new quality mesh dishes made or sold anyplace. Any new mesh dishes you may find are poorly made parabolic shape reflectors made in China with 45 to 50% efficiency. Low efficiency means a 10 foot dish will receive like an 7 foot. Definitely something you don't want in an 5G environment where you need all the satellite signal you can get. The only smart option is purchase our solid dishes made in the USA with much higher efficiency. Our 2.7 meter has 72% or better efficiency. Mesh dishes even the well made old ones due to their nature are less efficient when they were new (approximately 58%) than solid dishes. This causes problems in 5G environments especially when filters are needed that reduce usable signal. 5G migration is here. Protect your reception from the cell phone companies interference monster. Upgrade Today to a Solid Dish from Rainier Satellite and avoid the issues.

 
---
Shop Rainier Satellite's Big Dish Online Superstore.

Welcome to Rainier Satellite's Superstore. Featuring all the products needed to enjoy the Rainier Satellite Subscription HDTV Big Dish Programming Service. Receivers, Dishes, Programming, LNB's, Feed's, Hookup supplies, TV Antenna's and more are available. To get started select the product catagory, find the items you need, then add the products to your cart. Then go to our secure checkout and place your order. Most major Credit Cards and PayPal are accepted using PayPal's Secure Online Server. Your products are professionally shipped from one of our warehouses and arrives at your doorstep in a timely manner.
| | |
| --- | --- |
| | Our mission is to provide our clients with the highest quality products, services and support, by committing ourselves to be the best through continuous improvement. We are dedicated to delivering an exceptional experience for every client. We pledge to make a difference for our clients by focusing on integrity, respect and loyalty. |
Rainier Has Big Dish Install and Repair service available.

Do you need someone to install a new Rainier system? Is your dish in need of repairs? Are you all thumbs working on the big dish? Make it Simple. We have Dealer Referrals available for 48 states. Get up and running fast with Rainier.



SEARCH DATABASE NOW
SkyView Satellite Reciever
C Band Subscription Programming
Renew Your SkyView Programming
Dish Positioners / Actuators / LNBs / Feedhorns / 90° Waveguide
High Performance High Quality Satellite Dishes
Premium Coax / Actuator Cable / DiseQc Switches

No Supply Chain Issues. Order Today.
Complete Satellite Systems
9865 Multiple Room SMATV Kit
FTA / IP Receiver
SkyView Packages
5G Bandpass Filters
Primesat EZ-2000 Plus
DON'T SEE IT IN OUR STORE?
WE CAN GET MOST OF THE PARTS YOU NEED FOR YOUR SATELLITE SYSTEM.
CALL US AT 509-486-4137 TO ADRESS YOUR NEEDS TODAY.
Don't See it? Contact Us about your other C band satellite equipment and install need's. Were able to get most products needed for your full C band install.

Contact: customersupport@rainiersatellite.net or Call 509-486-4137 for more information.
| | |
| --- | --- |
| | |
| Financing is Available | See What Customers Say About Us |

The Good Old Mesh Dishes are not made anymore!

Go with a Proven Winner. Go with our solid high quality made dishes manufactured in the USA by DH antenna with over 40 years of Satellite Dish Manufacturing experience. All dishes sold by us come with full phone tech support from us and DH antenna. There never is any guess work with our dishes or associated products. Quality C band products can be quite an investment and Rainier Satellite wants you to be satisfied with your purchase down the road too. Were in it for the long haul. We only carry products that will last and perform well for a long time to come. For those who need more time to pay, Rainier Satellite offers PayPal credit to defer higher upfront costs associated with buying quality built long lasting products.
ALL PRODUCTS ARE FOR NORTH AMERICAN SALES ONLY
DUE TO THE HIGH COST OF INTERNATIONAL SHIPPING. ALL SALES OUTSIDE THE UNITED STATES ARE SUBJECT TO A SHIPPING SURCHARGE. RAINIER SATELLITE WILL INVOICE YOU AFTER THE SALE WITH ANY DIFFERENCE OWED. THIS MUST BE PAID BEFORE ORDER IS SHIPPED.
IF YOU DECLINE PAYING THESE FEES, YOUR TRANSACTION WILL BE REFUNDED MINUS PAYPAL ONLINE TRANACTION FEES. NO EXCEPTIONS!
Orders Shipped Via Fed Ex, UPS and USPS